Kangaroo Island Wildlife Park
The activities in the park
9.30am – 5pm
Closed Christmas Day and some extreme weather days
Animal Encounters in the Kangaroo Island Wildlife Park
Restrictions noted at the keepers discretion. Encounters may be cancelled due to weather. Bookings essential. Book at front entrance. Bookings are available on first come first served basis and available daily at the front entrance.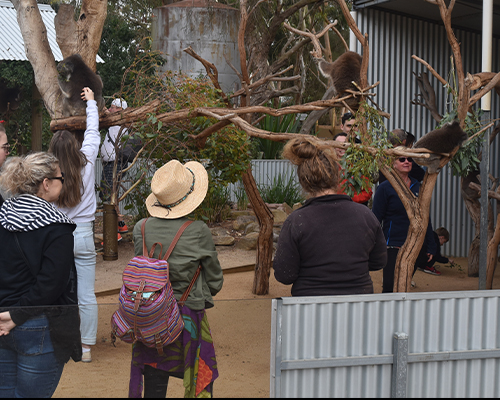 Daily Koala Presentation
11.30am and 3.00pm
Join in with our knowledgable keepers as they tell you all about our koalas, their history on Kangaroo Island and their bushfire recovery during these daily, interactive sessions. If our koalas are up and about you may also have the opportunity to pat them!
We may have other daily feeds and talks available on the day. During your visit be sure to check with staff to see what is available.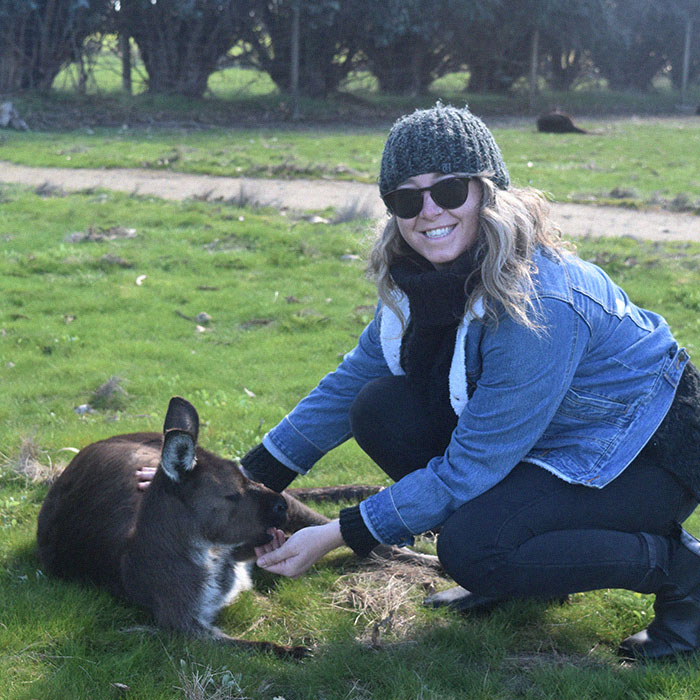 Feed Kangaroos and Wallabies
$3 per bag of Kangaroo food
Times: all day!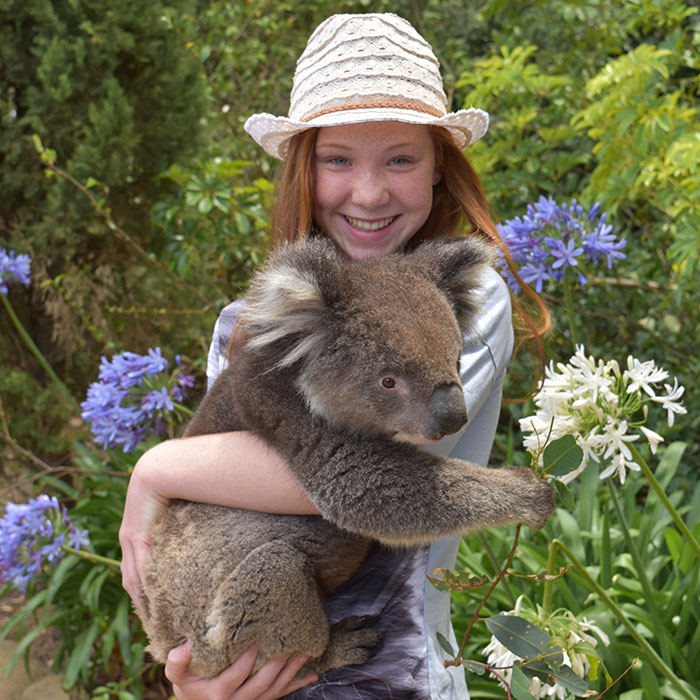 Koala holding
Is it your dream to hold a koala? Do you want to tick it off your bucket list? Then this is your chance! Our koalas are cuddly and affectionate and cant wait to meet you.
Cost: $45pp
Times: 10.45am, 1.30pm & 3.30pm
Restrictions: Able to hold 6-10kg + unassisted and children must be over 140cm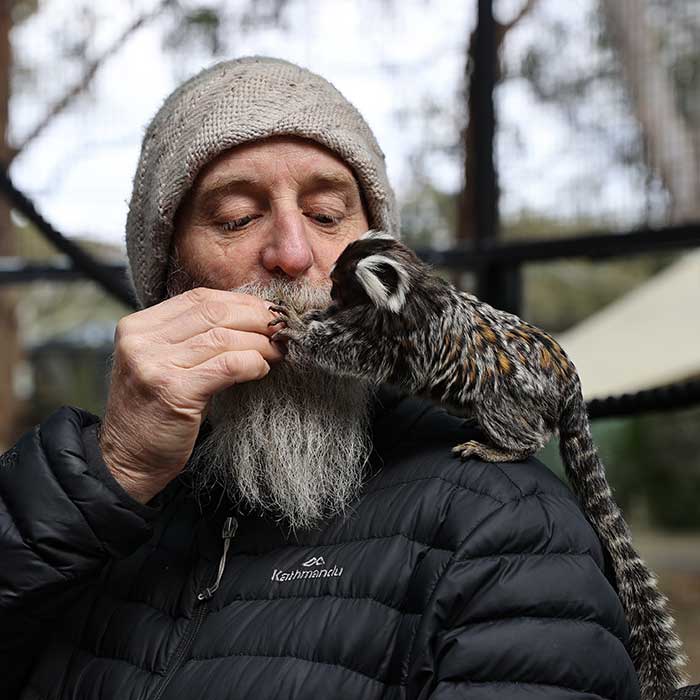 Marmoset encounter
If you are looking for a laugh and a bunch of fun, these tiny cheeky monkeys are just for you! Head into the Marmoset enclosure with their keeper and spent some time feeding and interacting with them.
Cost: $90pp
Times: 11.00am, 1.45pm & 3.45pm
Restrictions: 3+ / 3-8 years require paying adult / not wheelchair accessible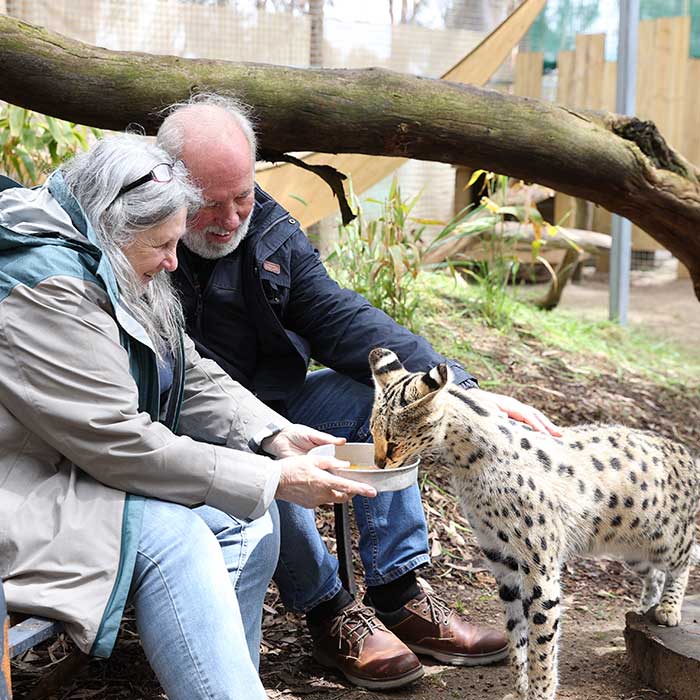 Serval encounter
Our beautiful African cats are playful, friendly and always looking for a yummy snack. Head into their enclosure with their keeper and learn all about them whilst they came and meet you.
Cost: $90pp
Times: 10.15am & 2.15pm
Restrictions: 10+ / 10-15 require paying adult / not wheelchair accessible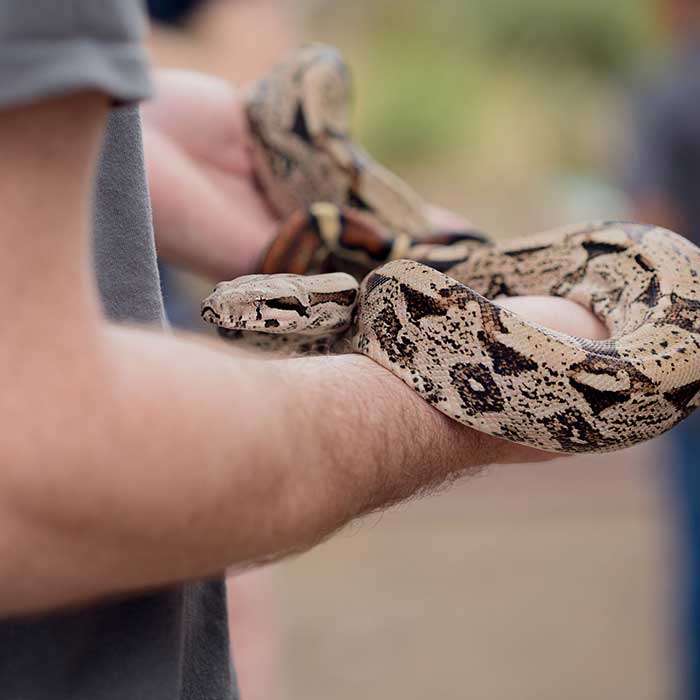 Reptile holding
If its the scaley you are into or you want to face your fears, our reptile encounters are for you. We have daily snake holding available and occasionally something more!
Cost: $25pp
Times: 10.30am & 2.30pm
Restrictions: 100cm+ for individual snake holding – under this needs adult assistance.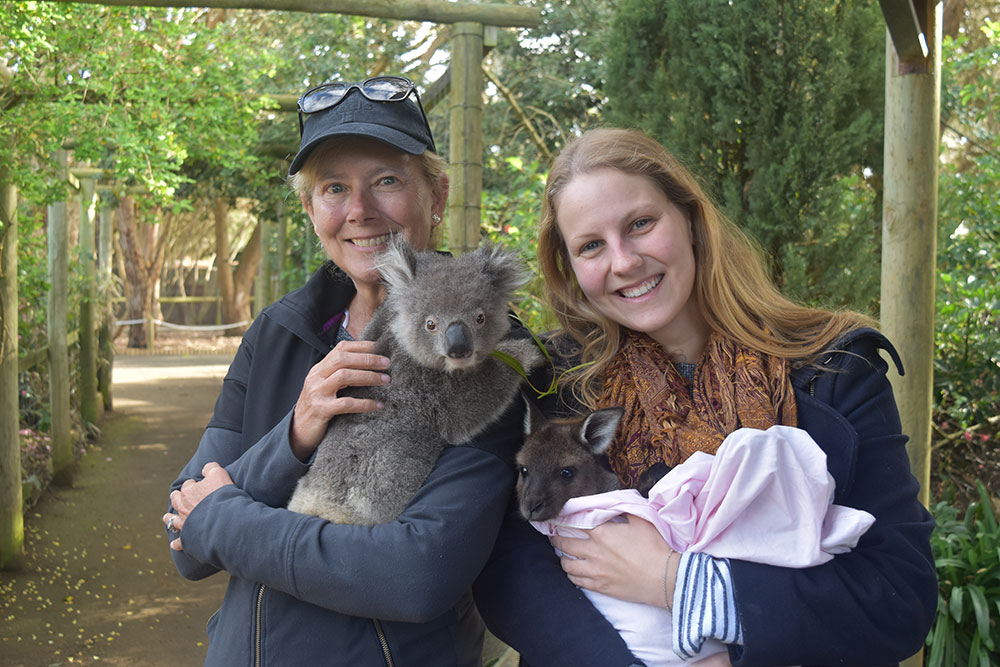 The Kangaroo Island Wildlife Park
The Kangaroo Island Wildlife Park is home to some of Australias well-known native animals. View and feed our large range of kangaroos and wallabies; join in at our educational, interactive displays and get up close with our unique animals such as koalas, penguins, echidnas, dingoes, reptiles, eagles, wombats and much more.
Cafe & Picnic Area
Make use of our picnic area or grab a coffee, lunch and icecream at our café while you venture around the park.
So much to see and do in the park
The Kangaroo Island Wildlife Park is truly a must do when visiting the gorgeous Kangaroo Island as it offers more experiences than you could imagine. Beautiful, well-taken care of animals that flourish in our park are friendly and true icons of Australia.
The park has dozens of species of birds ranging from the large Emus to local Parrots, Little Penguins and colourful Rainbow Lorikeets. We have Western Grey Kangaroos, Agile Wallabies, Rock Wallabies, local Kangaroo Island Kangaroos, Quokkas, Red Kangaroos and more!
Did you know there were so many species of kangaroos and wallabies? There are so many fun experiences to be had. The Kangaroo Island Wildlife Park offers a day full of fun and full of laughs. Also, if you're after a laugh, be sure to say hello to our laughing kookaburras!
Kangaroo Island Wildlife Park Private Tours
If you are wanting a more personal, exclusive experience then consider taking a private tour. These tours offer all the best activities that our wonderful park has to offer, some of which are only available on these tours. Cuddle our koalas, get up close to dingoes and penguins and tonnes more, all during your exclusive personalised experience. The tour takes you through the park letting you get close to so many of our fascinating animals. Make your trip to the park, and Australia, extra special by taking a private tour at the Kangaroo Island Wildlife Park.